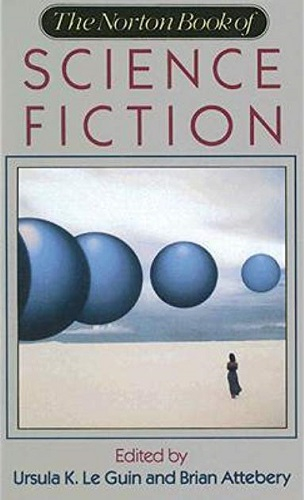 The very best North American Science Fiction, 1960-1990.
Authors : Poul Anderson, Eleanor Arnason, Margaret Atwood, Greg Bear, Gregory A. Benford, Michael Bishop, James Blish, Michael Blumlein, Marion Zimmer Bradley, Edward Bryant, David R. Bunch, Octavia Butler, Pat Cadigan, Orson Scott Card, Michael G. Coney, John Crowley, Avram Davidson, Samuel R. Delany, Philip K. Dick, Candas Jane Dorsey, Suzette Haden Elgin, Harlan Ellison, Carol Emshwiller, Karen Joy Fowler, William Gibson, Diane Glancy, Molly Gloss, Lisa Goldstein, Phyllis Gotlieb, Eileen Gunn, Joe Haldeman, Zenna Henderson, Sonya Dorman Hess, James Patrick Kelly, John Kessel, Damon Knight, Nancy Kress, R. A. Lafferty, Ursula K. Le Guin, Fritz Leiber, Katherine MacLean, Vonda N. McIntyre, Barry N. Malzberg, Pat Murphy, Frederick Pohl, Paul Preuss, Michael Resnick, Kim Stanley Robinson, Joanna Russ, Pamela Sargent, James H. Schmitz, Robert Scheckley, Lewis Shiner, Robert Silverberg, Clifford D. Simak, Cordwainer Smith, Bruce Sterling, Theodore Sturgeon, Michael Swanwick, James Tiptree, Jr., John Varley, Howard Waldrop, Andrew Weiner, Kate Wilhelm, Connie Willis, Gene Wolf, Roger Zelazny.
Titre original : The Norton Book of Science Fiction

Langue anglaise | 870 pages | ISBN : 9780393035469
En vous inscrivant à Livraddict, vous pourrez partager vos chroniques de blog dans cette zone ! M'inscrire !