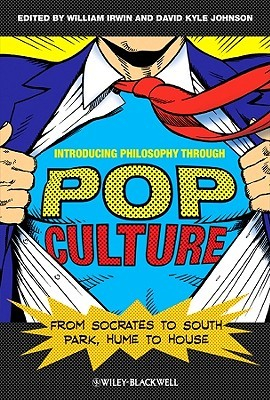 What can South Park tell us about Socrates and the nature of evil? How does The Office help us to understand Sartre and existentialist ethics? Can Battlestar Galactica shed light on the existence of God?
Introducing Philosophy Through Pop Culture uses popular culture to illustrate important philosophical concepts and the work of the major philosophers With examples from film, television, and music including South Park, The Matrix, X-Men, Batman, Harry Potter, Metallica and Lost, even the most abstract and complex philosophical ideas become easier to grasp Features key essays from across the Blackwell Philosophy and Pop Culture series, as well as helpful editorial material and a glossary of philosophical terms From metaphysics to epistemology; from ethics to the meaning of life, this unique introduction makes philosophy as engaging as popular culture itself Supplementary website available with teaching guides, sample materials and links to further resources at www.pop-philosophy.org
Langue anglaise | 368 pages | ISBN : 9781444334531
En vous inscrivant à Livraddict, vous pourrez partager vos chroniques de blog dans cette zone ! M'inscrire !