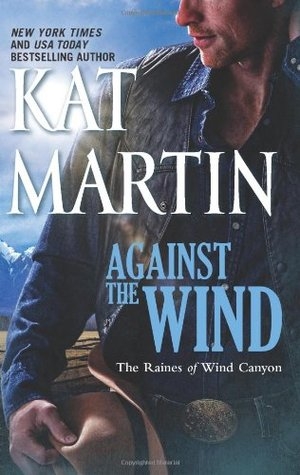 They were known as the "no-account Raines boys," but they've grown into successful, honorable men and everything they have, they've fought for tooth and nail. Now each of the three brothers has one last obstacle to overcome to claim what's eluding them: love.
Secrets don't stay buried long in cattle country. Sarah Allen, the beautiful girl who humiliated Jackson Raines in high school, is back in town. Not so long ago, she couldn't wait to leave Wind Canyon, Wyoming, in her dust. But, recently widowed, she has nowhere else to go and finds herself on Jackson's ranch. And despite everything, Jackson's finding himself reluctant to get rid of her.
Sarah brings her own kind of trouble, and he can't resist trouble. Enemies of her dead husband show up making threats, thinking she has something they're owed. They're not taking no for an answer, but what they will take is the one thing she has left—her daughter. Jackson's the only one who might be able to save little Holly and bring her home.
En vous inscrivant à Livraddict, vous pourrez partager vos chroniques de blog dans cette zone ! M'inscrire !