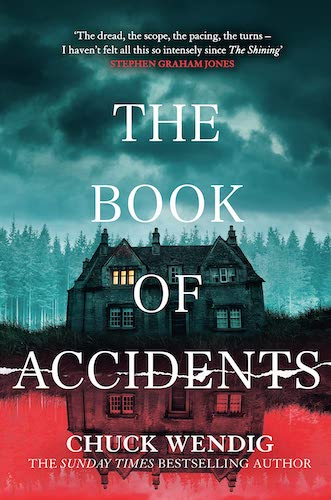 A family returns to their hometown - and to the dark past that haunts them still - in this masterpiece of literary horror by the New York Times bestselling author of Wanderers
When Nate's father dies, he leaves behind a final gift for his son: his childhood home. Married now, Nate decides to move in with his wife, Maddie, and their son, Oliver, seeking peace from the chaos of the city.
But it doesn't take long before things get strange in the night and even stranger by day.
Because Nate was a child being abused by his father, and has never told his family. Because Maddie was a little girl who saw something she shouldn't have. Because something sinister, something hungry, walks in the tunnels and the mountains and the coal mines of this town in rural Pennsylvania...
And now, what happened all those years ago is happening again, and this time, it is happening to Oliver. When he meets a strange boy with secrets of his own and a taste for dark magic, he has no idea that what comes next will put his family at the heart of a battle of good versus evil.
Titre original : The Book of Accidents (2021)

Langue anglaise | 544 pages | Sortie : 20 juillet 2021 | ISBN : 9781529101072
En vous inscrivant à Livraddict, vous pourrez partager vos chroniques de blog dans cette zone ! M'inscrire !