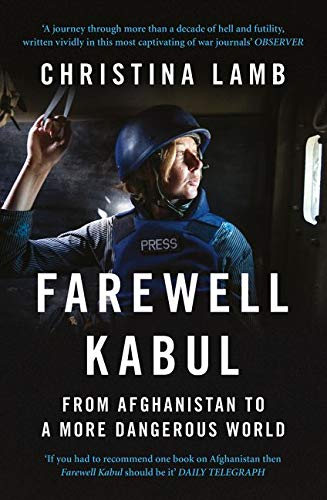 More than 3 decades ago, Christina Lamb left Britain to become a journalist in Pakistan. From there she entered Afghanistan with mujaheddin fighting the Russians and fell in love with this fierce country. When the West arrived in 2001, she watched success turn into failure and war descend into fiasco. A war that has left the Taliban undefeated, Afghanistan as one of the world's poorest nations and a nuclear-armed Pakistan as one of the most dangerous places on Earth.
It is the story of well-intentioned men and women going into a place they did not understand at all.
The leading journalist on the region with unparalleled access to all key decision makers, Christina Lamb is the best-selling author of 'The Africa House' and I Am Malala, co-authored with Nobel Peace Prize winner Malala Yousafzai. This revelatory and personal account is her final analysis of the realities of Afghanistan, told unlike anyone before.
Titre original : Farewell Kabul: From Afghanistan to a more dangerous world (2014)

Langue anglaise | 640 pages | ISBN : 9780007256945
En vous inscrivant à Livraddict, vous pourrez partager vos chroniques de blog dans cette zone ! M'inscrire !