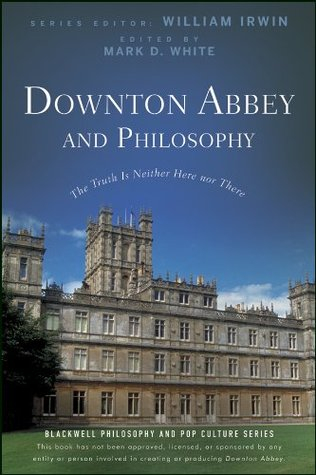 A unique philosophical look at the hit television series Downton Abbey
Who can resist the lure of Downton Abbey and the triumphs and travails of the Crawley family and its servants? We admire Bates's sense of honor, envy Carson's steadfastness, and thrill to Violet's caustic wit. Downton Abbey and Philosophy draws on some of history's most profound philosophical minds to delve deeply into the dilemmas that confront our favorite characters. Was Matthew right to push Mary away after his injury in the war? Would Lord Grantham have been justified in blocking Lady Sybil's marriage to Tom Branson? And is Thomas really such a bad person?
Offers fresh and intriguing insights into your favorite Downton Abbey characters, plot lines, and ideas.

Langue anglaise | 72 pages | Format : ePub | ISBN : B007U2ZI4O
En vous inscrivant à Livraddict, vous pourrez partager vos chroniques de blog dans cette zone ! M'inscrire !